Tim Engelhardt – Shine (Track of the Week 31/20)
August 2, 2020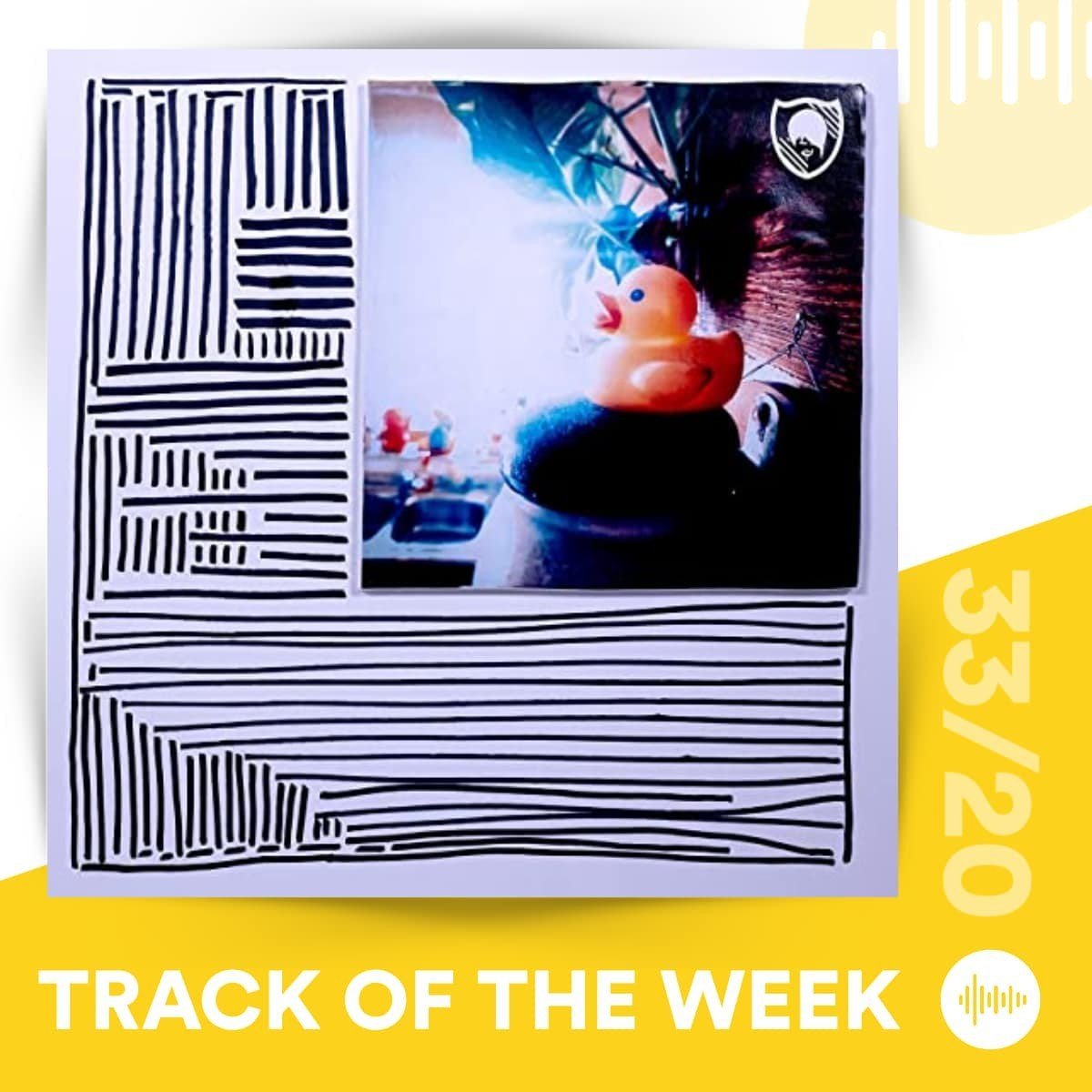 Robert Babicz – Herz (Track of the Week 33/20)
August 14, 2020
Township Rebellion are now part of the 'Outlaw Ocean Music Project' by Ian Urbina. Their new EP includes the Klangspot Track of the Week. This is actually no surprise.
Township Rebellion – Chasing Thunder Review
Township Rebellion are regulars on my playlists not only since the amazing playlist takeover last year. They are more the kind of artists where I get annoyed about my first rule when creating playlists: To take only one track per artist on a playlist. From their last releases several tracks could have found their way onto the 'Melodic Beats' playlist without doubt. But that's the way it is…
With their latest release 'Storming the Thunder' they are now also part of the 'Outlaw Ocean Music Project' of journalist and bestselling author Ian Urbina. What is it about? The project combines journalism with music.
While reporting for more than 5 years at sea, Urbina built an audio library of field recordings. It featured a diversity of textured and rhythmic sounds like machine-gun fire off the coast of Somalia and chanting captive deckhands on the South China Sea.
Source: https://www.theoutlawoceanmusic.com/about/
Now various artists of different genres are invited to work with these fieldrecordings in a musical way. For example, AKA AKA were already on the 'Melodic Beats' playlist with their track 'Sea Lion' from the EP 'Rainbow Warriors'. It must be said that all three tracks of the Township Rebellion EP are great. But what fascinated me most was 'Chasing Thunder'. First of all from a musical point of view and also because of the topic. Because I guess that the two made the documentary 'Chasing the Thunder' the central theme the track. And they dealt with the subject magnificently. Thunder, rolling snares, grandiose tension curves and a super varied arrangement tell the exciting hunt for the ship 'Thunder' by the 'Sea Shephard' activists without words.
There's nothing more to write about. The project is a brilliant idea and Township Rebellion's contribution is just as fantastic.
Listen to Township Rebellion's 'Chasing Thunder' on the 'Melodic Beats: Instrumental House & Techno' or the 'Berliner Nachtmusik' Spotify playlist:
Township Rebellion – Storming the Thunder Trailer
https://www.facebook.com/township.rebellion.music/videos/217909922904610/
'Melodic Beats: Instrumental House & Techno' Track List (week 32/2020)
| | | |
| --- | --- | --- |
| 1 | Chasing Thunder | Township Rebellion |
| 2 | Chameleon | Boris Brejcha |
| 3 | Havellove | Pauke Schaumburg |
| 4 | Dark | Joris Voorn |
| 5 | Birthright | Nora En Pure |
| 6 | Bright | Fritz Kalkbrenner |
| 7 | Shine | Tim Engelhardt |
| 8 | Dune Suave | Einmusik |
| 9 | Halo | Ten Walls |
| 10 | Fingerprint | Lane 8 |
| 11 | Blaze of Unity | Booka Shade |
| 12 | Sleepless Nights | Cristoph |
| 13 | Age of Time | Cut N Glue |
| 14 | Pandemonium – Edit | Oliver Schories |
| 15 | The Kid and the Planes | NTO |
| 16 | Another Riff For The Good Times – Extended Mix | Yotto |
| 17 | Agitation | Oliver Koletzki |
| 18 | Gravity – Peer Kusiv Remix | Made in Paris |
| 19 | Knorkes Brot – Part 1 | Emil Berliner |
| 20 | Irreversible | Matchy |
| 21 | Sonar | Ben Muetsch |
| 22 | Orbit | Sophijan |
| 23 | In Memoriam – Tim Green Remix | Ben Böhmer |
| 24 | Maserati Syndrom | Martin Waslewski |
| 25 | Rumours | The Second Sense |
| 26 | Oldliner | Ron Flatter |
| 27 | Exilir | Stereo Express |
| 28 | Rakshasi | Local Dialect |
| 29 | Irani – Joris Delacroix Remix | Teho |
| 30 | Poala – Sascha Braemer Remix | AFFKT |
| 31 | Panaji | AKA AKA |
| 32 | Ephemeral | Michael A |
| 33 | Pythia | Stil & Bense |
| 34 | Goldene Acht – Hunter/Game Remix | Dominik Eulberg |
| 35 | Das Gezabel | Paul Kalkbrenner |
| 36 | Magma | Kamilo Sanclemente |
| 37 | A Pinch of Reality | Idaam |
| 38 | Lyra | Jonas Saalbach |
| 39 | Stoneware | Dankann |
| 40 | Om Allting Finns Kvar | Joel Forsberg |
| 41 | Jaleh – Mark Tarmonea Remix | Theo Meier |
| 42 | Saigen – No Vocal Edit | Folie a Deux |
| 43 | Kaleidoscope | Marc Spieler |
| 44 | New Dawn | Boss Axis |
| 45 | Doch Doch – Harald Björk 2020 Remix | Extrawelt |
| 46 | March of the giants | Solee |
| 47 | Pragmatic | Zimmz |
| 48 | Lydia – Room Service Remix | Fran&co |
| 49 | Once in a Blue Moon – Extended Mix | Nils Hoffmann |
| 50 | Kerberos – Original Mix | Stephan Bodzin |
| 51 | Real Love | Ben Stereomode |
| 52 | Gezwitschert | Dirty Doering |
| 53 | Ganymed | Arkas |
| 54 | Kayma | GESPONA |
| 55 | Hoso | Soljee |
| 56 | Minotaur | GIGEE |
| 57 | Glockenspiel – Original Mix | Carsten Halm |
| 58 | Tesseract – Original Mix | Mark Tarmonea |
| 59 | Ante Lucem | Niko Schwind |
| 60 | Tierra | Paradoks |
| 61 | Flaschenpost | Kollektiv Turmstrasse |
| 62 | Santa Cruz | Rodriguez Jr. |
| 63 | The Mesmerizing Circle | Kellerkind |
| 64 | Omnibus | Henrik Schwarz |
| 65 | Someone Else | Carlo Whale |
| 66 | Bending of Light | Oliver Winters |
| 67 | Longing | Koelle |
| 68 | First Flight | Khåen |
| 69 | Barreleye | Moritz Hofbauer |
| 70 | Emphasizer | Steve Bug |
| 71 | Glaas | Marius Lehnert |
| 72 | Mean Machine – Miyagi Remix | Markus Kavka |
| 73 | Mahat | Jan Dalvik |
| 74 | Faunus | Rauschhaus |
| 75 | Vesta | pølaroit |
| 76 | No Signal | Philipp Wolf |
| 77 | Ghost Train | Miyagi |
| 78 | Madaar – Marius Drescher Remix | Olivier Weiter |
| 79 | Vesta | Julian Wassermann |
| 80 | Dark Forest | Miss Monique |