Track of the Week 12/20: Teho – Irani (Joris Delacroix Remix)
March 23, 2020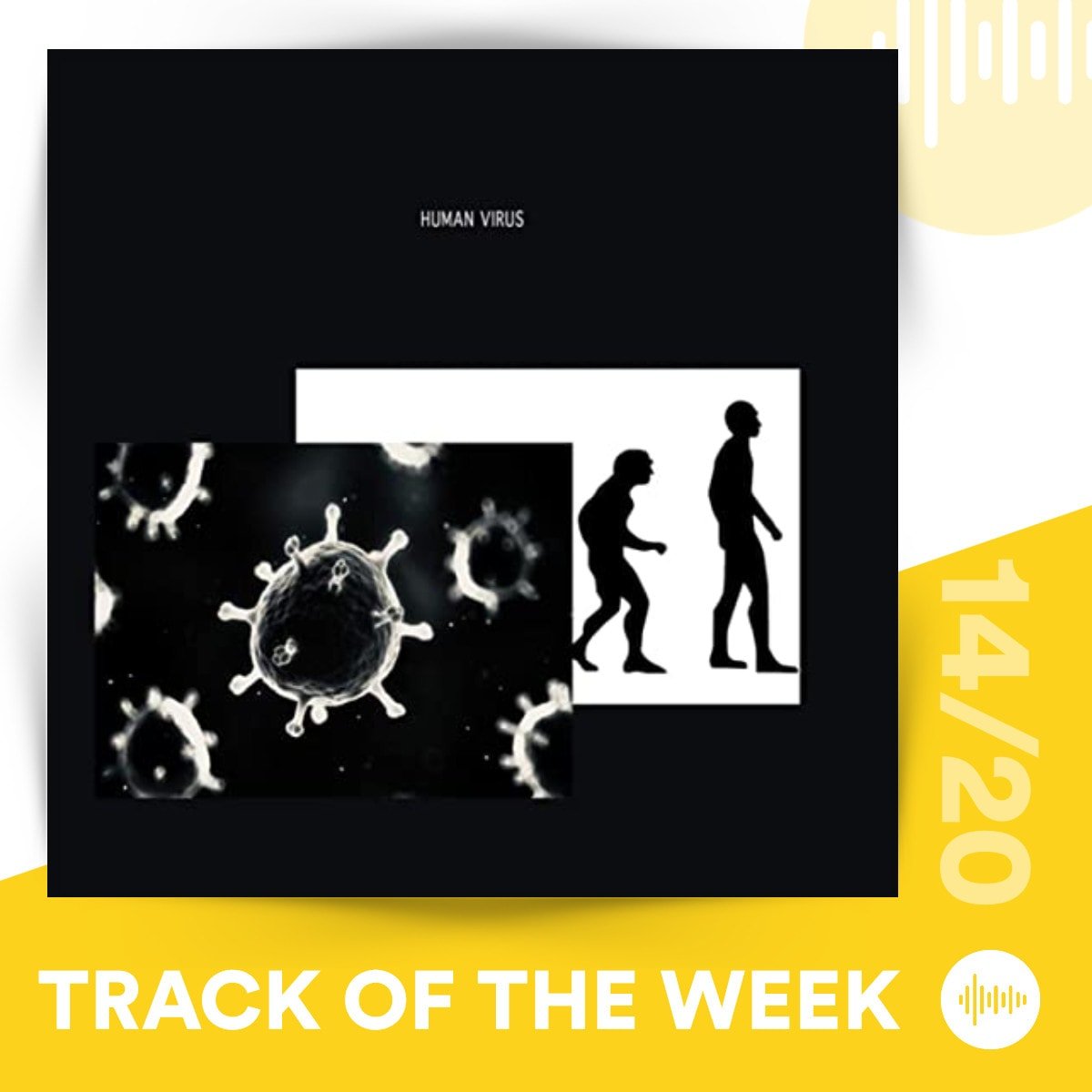 Track of the Week 14/20: Alyne – Human Virus
April 4, 2020
This year, some of us won't be able to go on vacation. But I have great news: Jonas Rathsman brings the vacation feeling right into our living rooms.
Jonas Rathsman – Cosmos
Now, we all need a bit of sunshine at home. And that's exactly what Jonas Rathsman is giving us. His new EP 'Ready to Dream' has the perfect name for it. With his very personal style of ethnic house with exotic sounds and far eastern rhythms he turns our living rooms into lounges. What I especially like about the second track of the EP 'Cosmos' is the intimate sound. Also the placement of the percussion elements in the stereo image. You can feel Jonas sitting next to you on the couch with some percussionists.
In the year of Corona a trip into the great wide world will probably remain a dream. But Jonas sweetens it for us. Many thanks! ?
Listen to the track on the 'Deep & Soulful Chill Beats' playlist on Spotify.
Jonas Rathsman in The Lab Mumbai (Mixmag)
Jonas Rathsman in The Lab Mumbai
Complete 'Deep & Soulful Chill Beats' Track List (week 13/2020)
| | | |
| --- | --- | --- |
| 1 | Amor Fati | Lstn |
| 2 | Cosmos | Jonas Rathsman |
| 3 | Kala | Bookwood |
| 4 | Linked | Bonobo |
| 5 | Just Music | Sgt.Elias |
| 6 | Second Sun | Nils Hoffmann |
| 7 | Light Eyes | Tim Green |
| 8 | Algorhythm | Tekkla |
| 9 | Golden Days | Maiwan |
| 10 | Walkman – Tunnelvisions Remix | Budakid |
| 11 | Beach Boy | Amount |
| 12 | Creed – Original Mix | Starkato |
| 13 | Emperor's Robe | Uone |
| 14 | Meet Me at the Escape Pod | INVŌKER |
| 15 | Through The Night | André Aguado |
| 16 | The Kármán Line | Pablo Nouvelle |
| 17 | Apteka | Dole & Kom |
| 18 | Keep On It | Mar Vei |
| 19 | Real | Coquinio |
| 20 | Before the Sunset | Roberto Pedoto |
| 21 | Sooner Or Later | Cratouille |
| 22 | Natural Flow | Slow Nomaden |
| 23 | Bloom | Dye O |
| 24 | The Morning After | N'to |
| 25 | New Guinea | Nora Van Elken |
| 26 | Circles | Dense |
| 27 | Outer Sunset | Tycho |
| 28 | Esmeralda | Samba Twins |
| 29 | Push | Grennels |
| 30 | Versailles (Hold) – Edit | Christian Löffler |
| 31 | Alla Prima | Voodulce |
| 32 | All Good | Crade |
| 33 | Circular | Crisp Nibblets |
| 34 | Svanur (feat. Rökkurró) | Fejká |
| 35 | Labyrinth | Emancipator |
| 36 | Vene | Okwen |
| 37 | Maia | Oliver Schories |
| 38 | Bahia Del Puento | Sonaya |
| 39 | NiteFlite | Bricks and Mortar |
| 40 | Backdrops | Walientinho |
| 41 | Ambivalente | Brisaque |
| 42 | Port Soller | La Tata Moro |
| 43 | Pelican Bej | farfetch'd |
| 44 | Anatolia | Thylacine |
| 45 | Sparkles Rework | Alex Dovo |
| 46 | Echoes Of You | Tomas Skyldeberg |
| 47 | Day And Night | Bamba Lamer |
| 48 | Lenny in the Sea with Dolphins | Oliver Koletzki |
| 49 | Holy Molly | Barbatula |
| 50 | Reason to Get Lost | ArtLec |
| 51 | Runnin | Betical |
| 52 | The Beat (LaLa) | Duckmaw |
| 53 | Mesmerized | Rohn Dahlberg |
| 54 | Zebrawood | Giants' Nest |
| 55 | CDV | Jones Meadow |
| 56 | Wiedersehen | Lee Jones |
| 57 | Moogami | Lee Burridge |
| 58 | FRUKT | PANG! |
| 59 | Feels Like Winter | Till Von Sein |
| 60 | Away | Tobias Bergson |
| 61 | I Loved U | Gvonni |
| 62 | Obsidiana – Hermetics Remix | Nicola Cruz |
| 63 | Flow With It | Gary B |
| 64 | Yamataï | Teho |
| 65 | Edanna – Kora Remix | Pablo Bolivar |
| 66 | In My Soul | TÂCHES |
| 67 | The Last Thing I Know | Daniel Steinberg |
| 68 | Birds That Fly | BLOOM |
| 69 | Ben & Caroline | Wassu |
| 70 | Nomad | Renga Weh |
| 71 | Luffy – Original mix | Triangle Sun |
| 72 | Falling Upwards – Gary Afterlife Remix | Koelle |
| 73 | Esperanza | Kermesse |
| 74 | Kailas | Volen Sentir |
| 75 | Kaskazi | Simon Vuarambon |
| 76 | Vetter (Peremen) | Gorje Hewek |
| 77 | Parallel | Zuma Dionys |
| 78 | Fuego | indigos paradise |
| 79 | Happy Sunset | Chilled Memories |
| 80 | Another Sequel | Chill Cole |