'Instrumental Beats' Playlist Takeover by Stil & Bense
September 13, 2019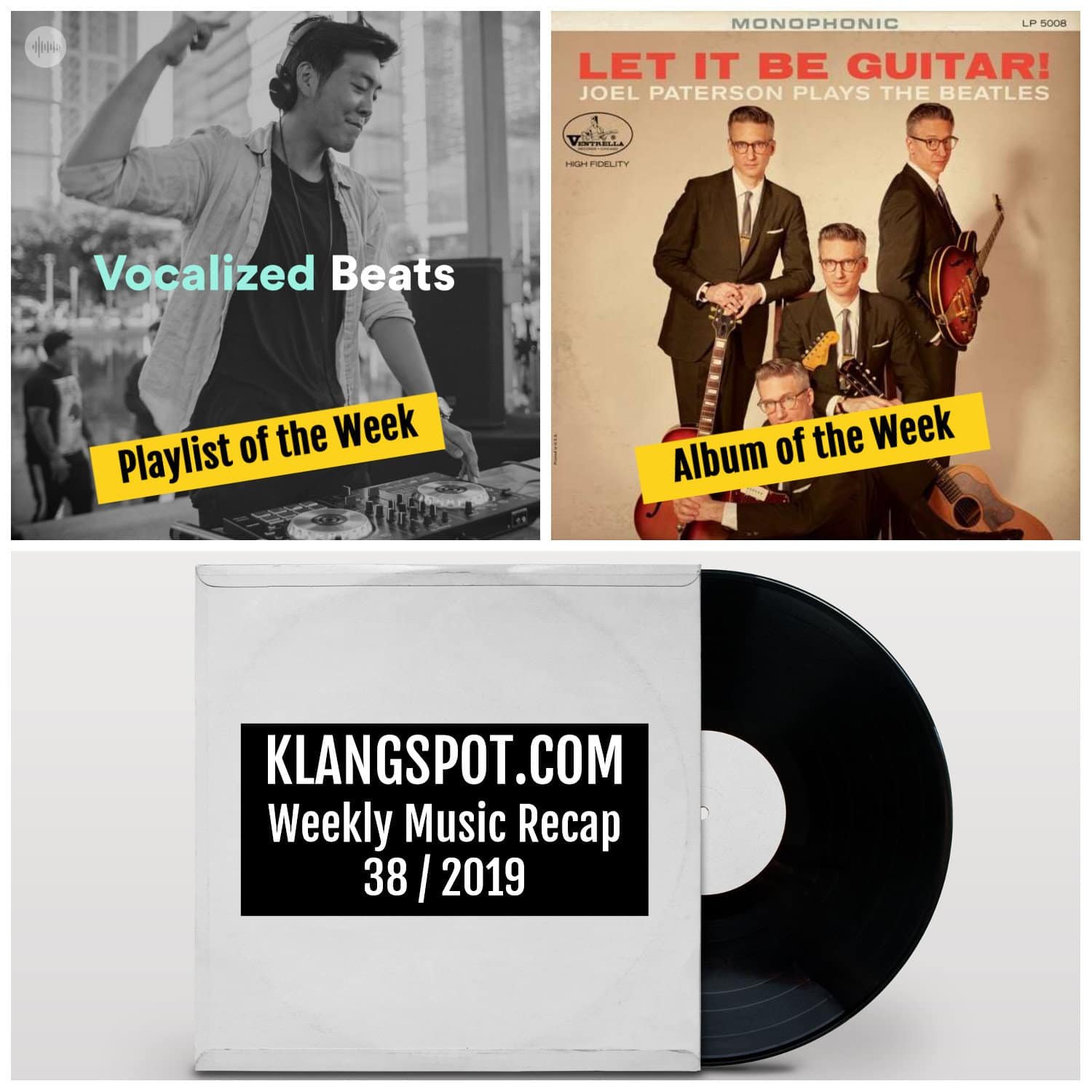 Weekly Music Recap 38/2019: Vocalized Beats / Joel Paterson – 'Let It Be Guitar! Joel Paterson Plays the Beatles'
September 21, 2019
Due the Stil & Bense takeover 'Instrumental Beats' is the playlist of the week. The song of the week is a real dancefloor smasher.
Playlist of the Week: Instrumental Beats: Stil & Bense Takeover
All Klangspot playlists are updated. The playlist of the week is Instrumental Beats. Current followers at Spotify: 8.666 | Beside Spotify you can also enjoy the playlist on Napster, Deezer, YouTube and Soundcloud. For more information about the Stil & Bense takeover and the tracklisting, please read the full article about it. The other new tracks this week are: CIOZ & Super Flu (Jodi Bush), ARTBAT (Aquarius), Timmo (Solar), Nils Hoffmann (Once in a Blue Moon – Extended Mix), Cherry (UA) (Ruba), Francesca Lombardo (Flumen), Troste (Sacred Fire), Clawz SG (Devotion – Ad:Mark Remix) and Teho & Ceas & Aalson (Hysteria).
Song of the Week: Chris Willis & Lenny Fontana – 'Top of the World'
Even after the first seconds of the track you wonder why there hasn't been a collaboration between Chris Willis and Lenny Fontana before. One of the most famous voices in electronic music meets a New York DJ legend. Chris Willis is best known for his collaborations with David Guetta. Chris was originally a gospel singer. There's hardly anyone he can't inspire with his voice (maybe apart from metal fans). Lenny Fontana, who has house, funk and disco in his blood, provides the instrumental background and the arrangement for this song. The result is nothing less than a potential disco hit. I'm not known as a great dancer. But admittedly: With this disco banger even my feet start to wriggle 😉