Weekly Music Recap | Week 19/2019: Best Country Songs Right Now / Sophie Hanson 'Die at 29'
May 10, 2019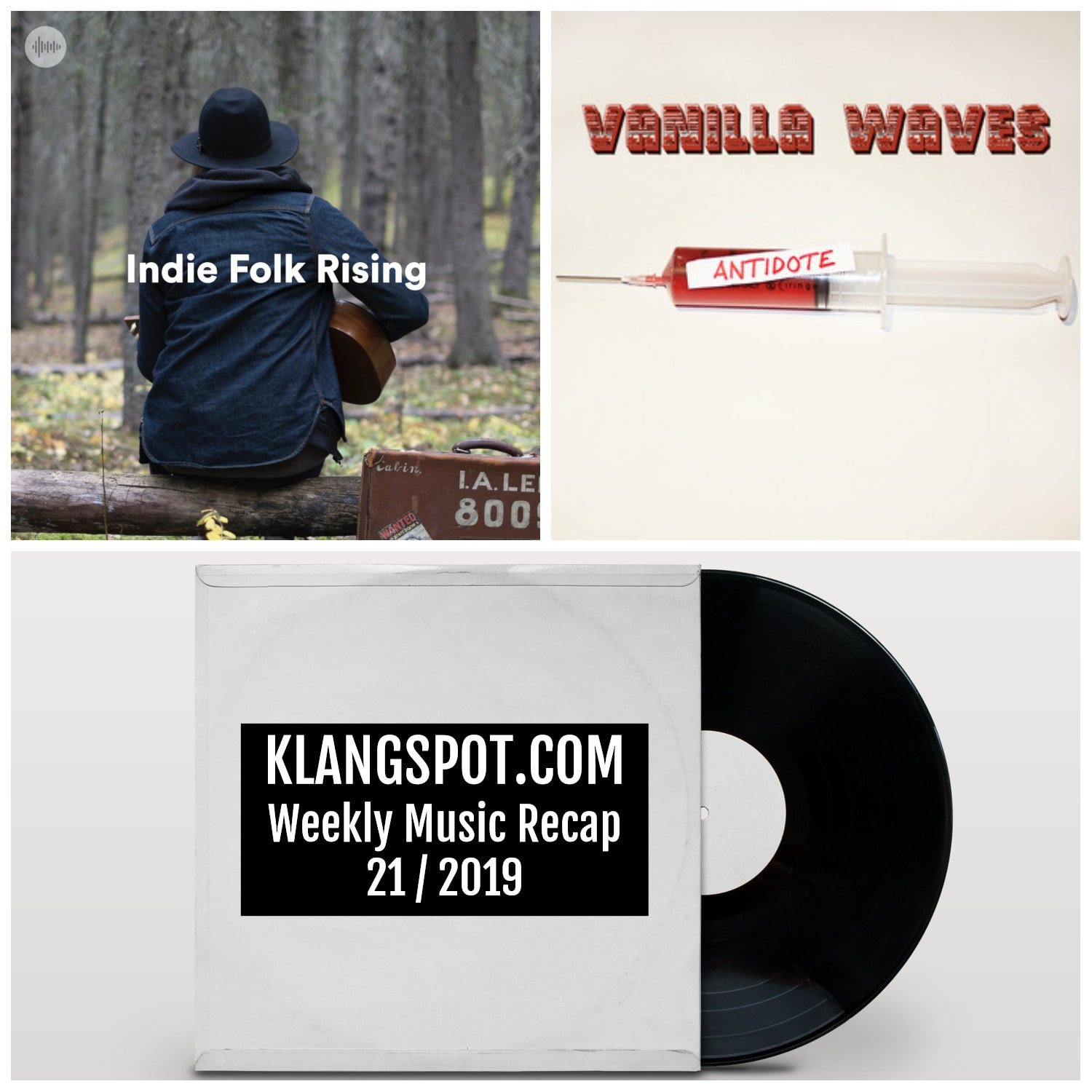 Weekly Music Recap | Week 21/2019: Indie Folk Rising / Vanilla Waves – 'Belltower Baby'
May 25, 2019
The playlist of the week and the song of the week couldn't be more diverse in the musical sense. The playlist of the week is the one that got the biggest update. Like last week, my favourite song is the one that touched and inspired me the most.
Playlist of the Week: Minimal Electro Beats
All Klangspot playlists are updated. Playlist of the week: Minimal Electro Beats. Current followers at Spotify: 461 | Beside Spotify you can also enjoy the playlist on Napster, Deezer, YouTube and Soundcloud. | The newcomers: Rich Nxt (On The Rocks – Original Mix), Mandar (Poisoned Word – Original Mix), Daniel Meister (Azert), Archi Hamilton (The Universe), Mehlor (Shake), Ben Rau (Marauder), Zendid (Disco Dance – Original Mix), Arkady Antsyrev (Luck) and Mateo! (Wrecker).

Song of the Week: Johannes Oerding – 'An guten Tagen'
I heard a lot of great tracks this week. Those who know me, also know that I don't hear radio. I consciously listen to music and want to decide for myself which songs I hear. In addition, I rarely hear the kind of music that plays on the radio. These include the 'rising tide' of German singer-songwriters (Liedermacher) in the last few years. Honestly, I can hardly distinguish most artists in this genre if I do not see a face to the music. On the other hand, I don't fundamentally refuse mainstream music and I really love to watch music TV shows. Meanwhile, there are only a few shows on German television that offer high quality live music. One of this few shows is Sing meinen Song. Participants this season are Michael Patrick Kelly (host), Jeanette Biedermann, Milow, Jennifer Haben, Wincent Weiss, Alvaro Soler and Johannes Oerding. The show and the subsequent reportage last week was about Johannes Oerding. So far, I have managed to confuse all artists of the German singer-songwriter genre. But I have to admit now, that Johannes Oerding fascinates me. In addition to his musical ability, it's his story, his seemingly naïve or fleet-footed determination that brought him up in the music business. He appears authentic and you believe what he says and sings. With his song 'An guten Tagen', he has released one of the few upbeat songs that appeal to me. Many thanks for this awesome song!
You can listen to 'An guten Tagen' on the Deutsche Pop Poeten playlist. Normally I would insert the official video for the song. However, The Producer Network released a De:Coded video a few days ago, which is very exciting and should also be interesting for non-musicians.You rarely get such a detailed insight into the structure and production of a hit song.
De:Coded – Johannes Oerding "An Guten Tagen" | The Producer Network