Weekly Music Recap 49/19: The Federal Empire – Good Man (Modern Indie Rock)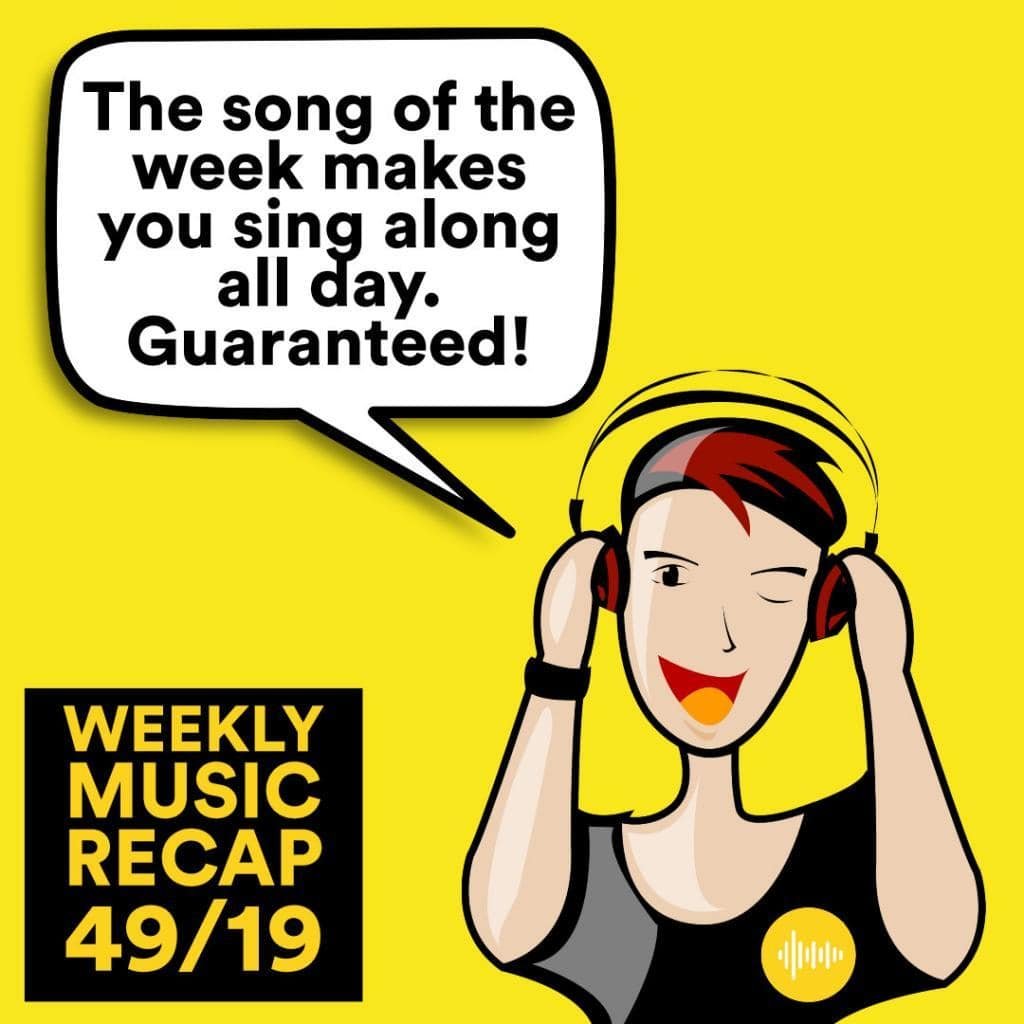 The song of the week is 'handmade' and it lets you sing along all day. Guaranteed!
The Federal Empire – Good Man
I imported the song of the week straight from Los Angeles for you ? It's not the first time the duo 'The Federal Empire' inspires me. Also their new song 'Good Man' has hit potential again. What fascinates me about this song? On the one hand there is the wonderful melody of the chorus, which bores through the ear canal like a hymn and gets stuck exactly in the middle. Once you hear it, you can't get the melody out of your head. On the other hand it is the unique sound. It's fascinating how such a simple drum arragenement can impress with its sound alone. And as if the drum sound and the melody were not reason enough to convince me, a Dobro guitar is also used. I'm blown away! Thanks a lot for that!
You can find the song at the top of the 'Modern Indie Rock' Spotify playlist.
The Federal Empire – Good Man (Official Music Video)
Complete 'Modern Indie Rock' Track List (this week)
| | | |
| --- | --- | --- |
| 1 | Good Man | The Federal Empire |
| 2 | Jacqueline | Circa Waves |
| 3 | Come To Me | ÄTNA |
| 4 | Outta My Mind | Des Rocs |
| 5 | Another | Naipia |
| 6 | Monster | Novustory |
| 7 | Wenn ich wollte | Madsen |
| 8 | Changes | High Tropics |
| 9 | Down | The Man Who |
| 10 | Deserter | Crystal Tides |
| 11 | Airport | Yammerer |
| 12 | Get Back | Secondhand Habit |
| 13 | Paint California | NoMBe |
| 14 | Hot | Confetti |
| 15 | World Record Dive | Lucas Coe |
| 16 | None of the Above | TRASH HEADS |
| 17 | original me (feat. dan reynolds of imagine dragons) | YUNGBLUD |
| 18 | Ostracised | KOYO |
| 19 | Fire, Ready, Aim | Green Day |
| 20 | Whyamisosadallthetime | Molars |
| 21 | Meet the Sky | Third Lung |
| 22 | Bigger Life – Live @ Königsplatz München, 15.09.19 | Michael Patrick Kelly |
| 23 | Placebo | Chasing Deer |
| 24 | Island | Kensington |
| 25 | Regress | InAir |
| 26 | Turn the Wheel | Agat |
| 27 | Nothing Breaks Like a Heart | Frank Carter & The Rattlesnakes |
| 28 | Fall Apart | Sydney |
| 29 | Playground | My Ugly Clementine |
| 30 | The End of the Game | Weezer |
| 31 | Robbery | Lime Cordiale |
| 32 | CAN YOU HEAR ME NOW? | Bishop Briggs |
| 33 | idc | ren |
| 34 | The Best | AWOLNATION |
| 35 | Hang on to Yourself | Palaye Royale |
| 36 | Dirt in my Eyes | Cold War Kids |
| 37 | Rush | The Score |
| 38 | Living Proof | Des Rocs |
| 39 | Hollow | Barns Courtney |
| 40 | Obsession | Joywave |
| 41 | Desensitize | DREAMERS |
| 42 | Like Before You Were Born | DIIV |
| 43 | All The Way (Stay) | Jimmy Eat World |
| 44 | Swim For Your Life | The Pale White |
| 45 | Dancing In The Dark | Lucy Dacus |
| 46 | Dig | Arrested Youth |
| 47 | Hurt My Heart | White Lies |
| 48 | Novocaine | Twin Atlantic |
| 49 | Die To Live | Volbeat |
| 50 | Oblivion | Zayde Wølf |
| 51 | Space Cadet | beabadoobee |
| 52 | Nothing To Lose | DI-RECT |
| 53 | Black Gold (Edit) | Editors |
| 54 | Darkside | blink-182 |
| 55 | Criminal | Feeder |
| 56 | OMM! | morgxn |
| 57 | Can You Hear Me | Korn |
| 58 | Runaway | Sophie and the Giants |
| 59 | The Masquerade | Himalayas |
| 60 | Ready to Play | Club Danger |
| 61 | Mary Don't Mind | VANT |
| 62 | Follow the Leader | COSBY |
| 63 | Context | Temples |
| 64 | Vari | The Lutras |
| 65 | Eye for an Eye | Ponte Pilas |
| 66 | Shotgun | Bellevue Days |
| 67 | Always | Bare Roots |
| 68 | Sideshow | Evan Petruzzi |
| 69 | Lady | EMM |
| 70 | The Runner | Foals |
| 71 | Katia | Puppet Theory |
| 72 | 3AM | Third Connection |
| 73 | Foolish | Clear Vinyl |
| 74 | Don't Say | Of Gentlemen & Cowards |
| 75 | Blueness Is A Heavy Stone | Cavalcade |
| 76 | L.I.A.R. | Devil May Care |
| 77 | Precious Star | Strawman & the Jackdaws |
| 78 | T M I | Zkeletonz |
| 79 | Right Where We Belong | Stanley June |
| 80 | All That Remains Won't Be the Same | Otherkin |