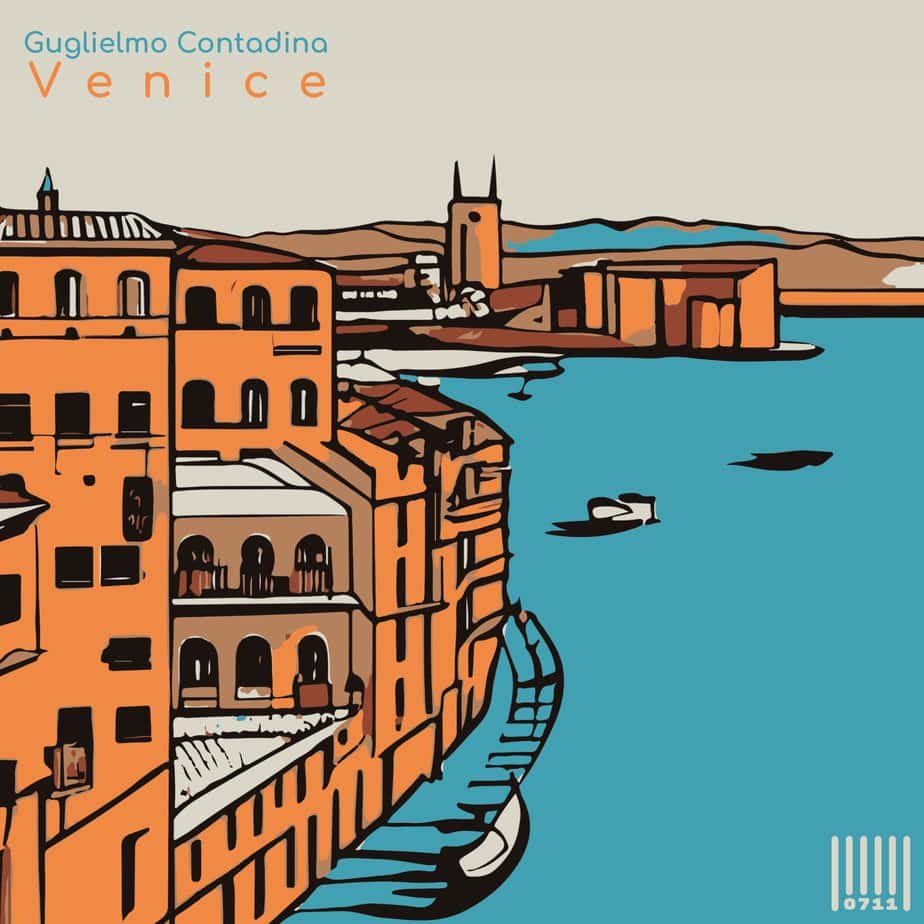 Guglielmo Contadina – Venice
September 22, 2023
Zazenkai – Visions
September 29, 2023
Lo-fi music, an intriguing subgenre of electronic music, has been sweeping the globe and captivating listeners with its unique, chilled-out sound. This article dives into the world of lo-fi, exploring its history, characteristics, notable artists, and its rise to popularity.
What Exactly is Lo-fi?
Lo-fi, short for "low fidelity," refers to a style of music production that embraces less-than-perfect sound quality. It's a genre that deliberately incorporates audible imperfections such as background noise, performance mistakes, and the use of inexpensive recording equipment.
Lo-fi music is the antithesis of the high-fidelity or hi-fi productions that dominate mainstream music. While hi-fi music strives for perfect, polished sound, lo-fi revels in its raw, unpolished aesthetics.
Lo-fi music, which found its footing in the 1980s and 1990s, was seen as a more authentic form of music production than professional methods. Punk, indie rock, and hip-hop artists turned to lo-fi aesthetics for both economic and artistic reasons. Today, lo-fi represents a subgenre of electronic music that shares qualities with downtempo music, the chillwave scene, and lo-fi hip-hop.
In the realm of lo-fi, elements of house, jazz, easy listening, and hip-hop beats blend with a DIY music aesthetic that highlights the imperfect, homemade quality of analog recordings. The result is an audioscape that's dreamy, relaxed, and retro – making it the perfect background music for studying or relaxation.
The History of Lo-fi Music
The modern lo-fi music scene traces its roots back to the advent of livestream channels on YouTube in 2013. Lo-fi artists began crafting and curating lo-fi playlists on YouTube and other streaming services, drawing inspiration from the lo-fi beats of chillhop pioneer Nujabes and hip-hop craftsman J Dilla.
In 2015, a YouTube channel known as ChilledCow (later rebranded as Lofi Girl) started broadcasting a continuous live stream of lo-fi music. By 2017, this channel had streamed nearly 13,000 hours of lo-fi music to its 7.5 million subscribers.
Key Characteristics of Lo-fi Music
Lo-fi music is defined by several key characteristics:
Drum loops: Like hip-hop, lo-fi extensively uses drum loops to establish its rhythm. Both electronically produced samples and live recordings of drums are used, with beatmakers often favoring live elements for their ease of manipulation with a digital audio workshop (DAW).
Jazz chords: Jazz chord progressions play a significant role in most lo-fi songs, lending them a relaxed, contemplative quality. Samples of rhythm – bass, drums – and piano are common in the genre, but artists may also incorporate horns and guitar, depending on the composition.
Samples: Although lo-fi is primarily an instrumental music form, many tracks feature samples and other effects to support the music. Vocal samples, often drawn from anime to emphasize the connection between the two mediums, are not uncommon. The crackle of a vinyl record is also frequently used to evoke the warmth and nostalgia of an analog recording.
Noteworthy Lo-fi Music Artists
Several artists have made substantial contributions to the lo-fi music scene:
Chillhop Music: This Netherlands-based YouTube channel is among the top sources of lo-fi music online. The channel's owner, Bas van Leeuwen, uses the livestream as a platform for his subscribers to connect and communicate while listening.
ChilledCow (Lofi Girl): French artist Dmitri oversees this music label and YouTube channel, which started livestreaming lo-fi music in 2017. His lo-fi hip-hop has amassed millions of followers.
lofi hip hop radio 📚 - beats to relax/study to
College Music: Launched in 2013 by then-13-year-old UK residents Luke Pritchard and Jonny Laxton, the CollegeMusic channel has over a million subscribers, which allowed them to start their own record label. Their playlist themes – summer jazz, late-night beats, and more – are tailor-made for relaxation and studying.
Powfu: Canadian artist Powfu (real name Isaiah Farber) scored a massive hit in 2020 with "Death Bed (coffee for your head)," a lo-fi hip-hop track that reached No. 23 on the Billboard Hot 100 singles chart.
The Rise of Lo-fi and Its Popularity
The rise of lo-fi music can be attributed to several factors. First, the advent of YouTube and its 24/7 feature played a considerable role in bringing lo-fi music to the forefront of the internet. YouTube channels like Chillhop Music, ChilledCow, and College Music introduced the genre to a broader audience.
The lo-fi genre also owes its popularity to the rise of streaming platforms like Spotify and Apple Music. As these platforms grew, they began curating lo-fi playlists, contributing to the genre's reach and recognition.
Moreover, the aesthetic appeal of lo-fi music, often paired with anime visuals, captivated listeners. The lo-fi anime aesthetic, with its serene scenes and laid-back vibe, became synonymous with the genre, helping it gain traction among a global audience.
The Impact of Lo-fi Music on Work and Relaxation
Lo-fi music serves as a soothing response to an anxious and burned-out world. The genre has found its niche among people seeking calming music for studying, working, or unwinding. It's seen as a tool to enhance focus, similar to how people use mindfulness apps like Headspace or Calm.
The seamless blend of lo-fi's slow tempo, absence of lyrics, and nostalgia-inducing elements creates a peaceful ambiance perfect for relaxed, focused work. Its minimalist tracks evoke a range of emotions, adding depth to the otherwise mundane tasks of day-to-day life.
The Lo-fi Hip Hop Anime Aesthetic
A key component of the lo-fi culture is its visual appeal, particularly its association with anime. The ubiquitous presence of anime in lo-fi study beats playlists and radios underscores the genre's unique aesthetic.
The connection between lo-fi and anime was reinforced by genre pioneer Nujabes, who composed the soundtrack for the popular anime series Samurai Shamploo. This association has carried over into modern lo-fi music, with many tracks featuring samples from anime series to enhance the listening experience.
Lo-fi Music Artists to Watch
The lo-fi music scene is rich with talented artists who are pushing the boundaries of the genre. Artists like jar jar jr, shamana, Sid Mellowdy, Kupla, Jinsang, Kaya Takahara, idealism, and invention_ have all left their mark on the genre and continue to produce stunning lo-fi tracks.
Their music highlights the diversity within the lo-fi genre, from the chilled-out beats of jar jar jr to the jazzy undertones of Kupla's compositions. These artists exemplify the creative potential of lo-fi music, transforming simple beats into captivating soundscapes.
Popular Lo-fi Hip Hop Radios
As the lo-fi genre continues to grow, several online radios have emerged as go-to sources for lo-fi music. Notable among these are Chillhop Music, ChilledCow, and College Music. These channels offer continuous live streams of lo-fi music, creating a virtual community for listeners worldwide.
The Future of Lo-fi Music
The future of lo-fi music looks promising. As more artists explore the genre's aesthetic and musical possibilities, lo-fi continues to evolve and shape the landscape of electronic music.
From its humble beginnings on YouTube to its current global recognition, lo-fi music has proven that there's a place for low fidelity sounds in a world dominated by polished, high-fidelity productions.
For those eager to explore the lo-fi soundscape, consider checking out Klangspot's lo-fi Spotify playlists, including "Café Berlin", "Lofi BBQ", "Chill Lofi Study Beats", "Bedroom Lofi", "Lofi Road Trip", "Lofi Early Morning Vibes", "Lofi Music for Work Productivity", "Chill Jazzy Lofi Hip Hop Study Tunes", and "Lofi Kids".
These playlists capture the essence of lo-fi music, offering listeners a curated selection of tracks that perfectly encapsulate the genre's relaxed, nostalgic vibe. Whether you're studying, working, or simply chilling out, these playlists provide the perfect soundtrack for your day.
In the world of lo-fi, less is more. Its raw, unpolished sound is a refreshing change from the polished productions of mainstream music. As it continues to evolve and influence the wider music scene, lo-fi is proving that there's beauty in imperfection.